PHASE 1 OVER 96% SOLD!
Thank You for becoming a part of the Hillside Heights Community!
Phase 2 lot sales beginning Spring of 2022 Prices Range from $39,900 to $59,900
Reserve your lot today – Send us an email to arrange for a personal tour.
Feature Builder – Steve Collins Contracting available to build your dream home!  See Steve's work on many Phase 1 lots.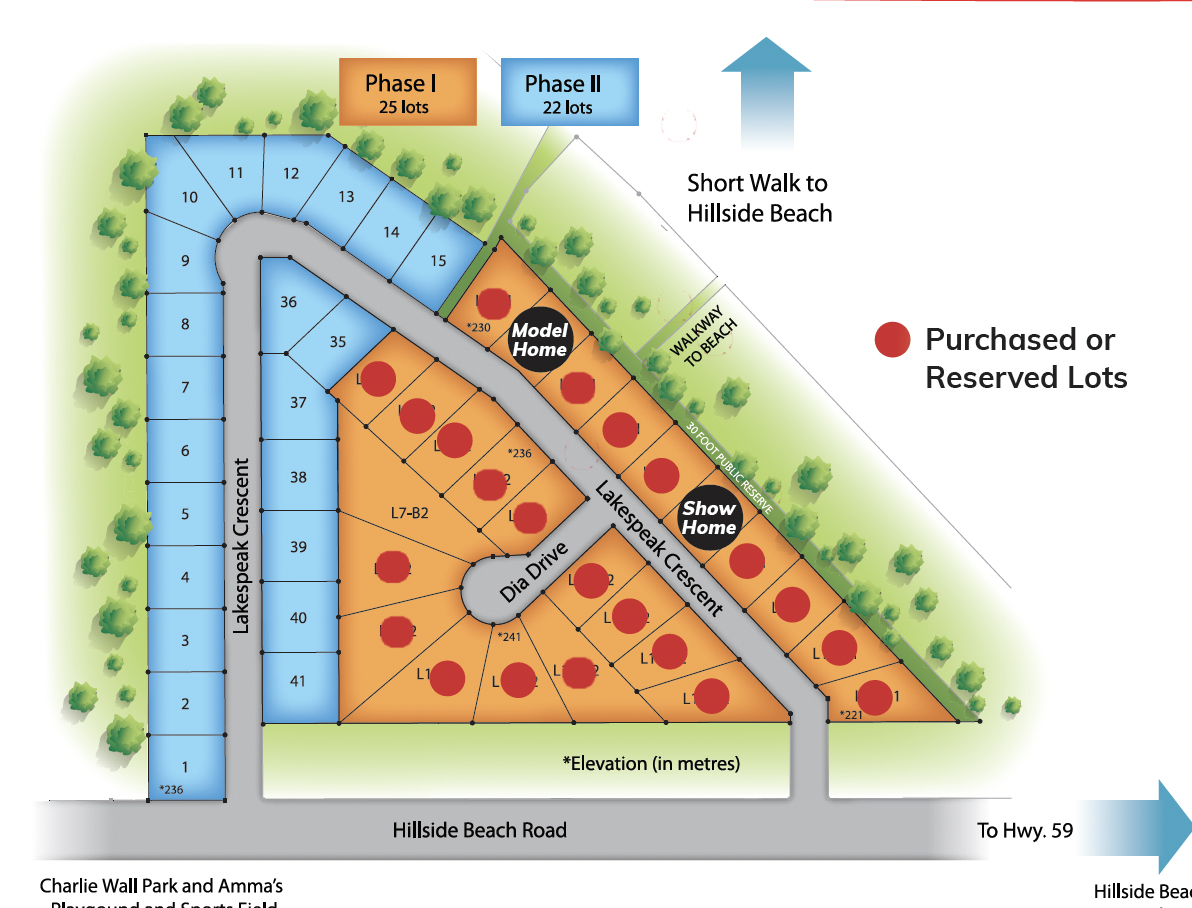 Ask About Our Special Fall Financing Offer.
With 15% Deposit – 0% INTEREST for First Year and Payments of only $199/Month/Fully Applied to Principal.
Tranquil Lake View Lifestyle – Reserve Your Lot Today!
Hillside Heights offers Manitoba cottage lots just one hour drive northwest of the Winnipeg perimeter highway along beautiful Lake Winnipeg. Surrounded by nature, it's far enough from the city to offer a quiet rural lifestyle but close enough to provide all the retail, health-care and conveniences only the city can deliver. Most of the properties have lake views from a protected and elevated location. Hillside Heights–the best of all worlds!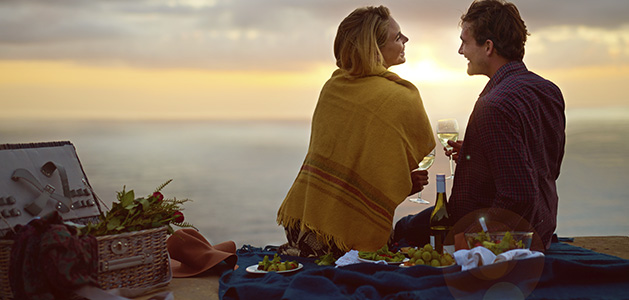 Love
Beautiful surroundings bring joy and vitality to your life with lake view cottage lots.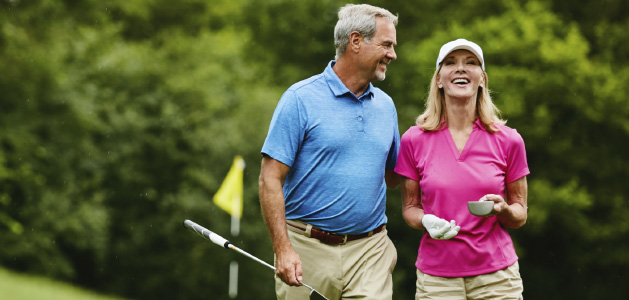 Laugh
Many opportunities for fun and recreation along Lake Winnipeg.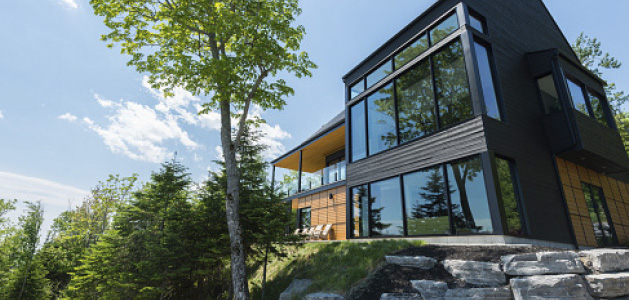 Live Here
A brand new development with boundless spirit and potential with affordable cottage lots.
Nature and beautiful surroundings bring joy and vitality to your life. Hillside Heights brings a contemporary, friendly, Lake Winnipeg cottage based neighbourhood setting to the Manitoba cottage lifestyle. Everything you need to play, relax and enjoy life is close by, while the views and beach access take life to a new level.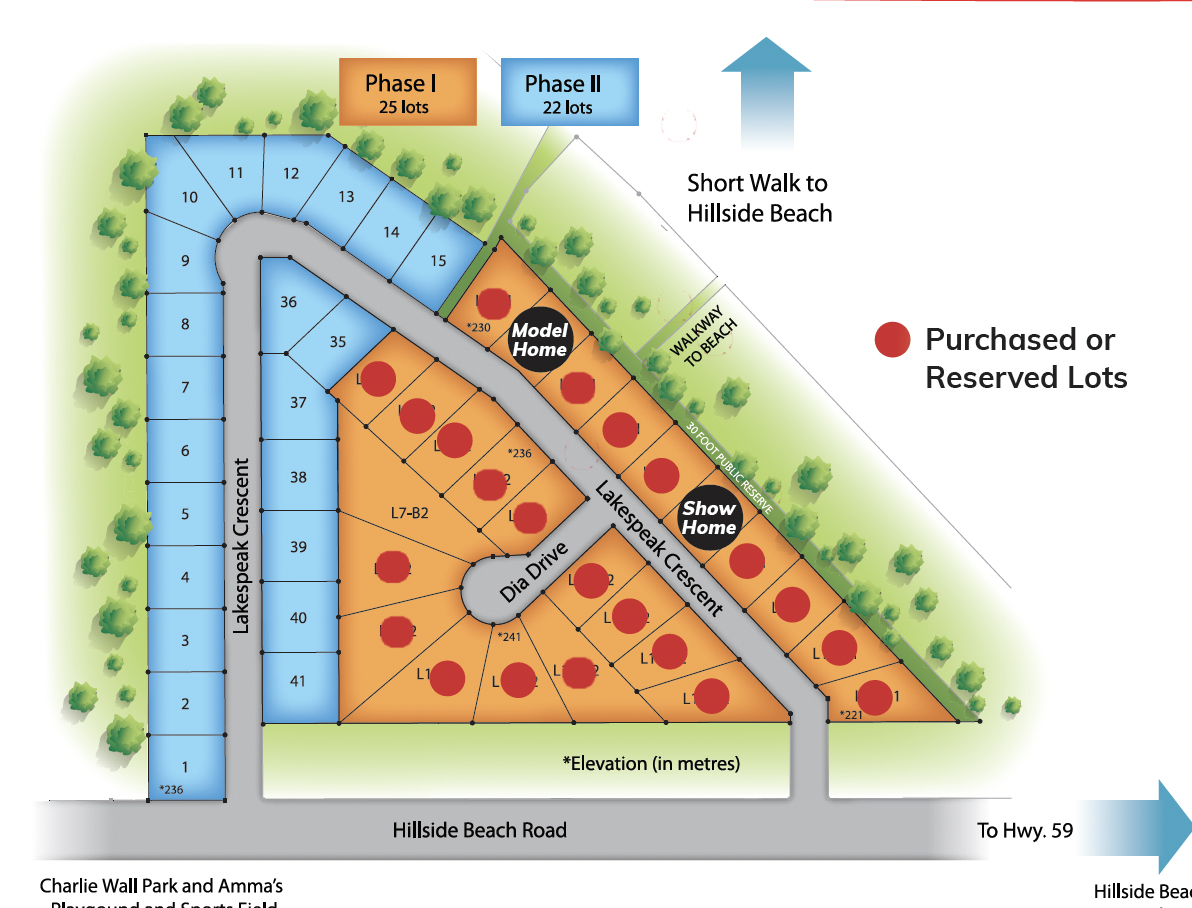 The cottage lots at Hillside Heights are set perfectly with the right balance of privacy and convenience in an ideal setting.
Picturesque elevated views, 2-3 stories above Lake Winnipeg level
Deluxe lake view cottage lots range from 15,000 square feet to 33,190 square feet
Lot prices range from $36,900 to $79,800
Lots are safe from erosion and shoreline deterioration but allow an amazing lake and beach view
All residences will be four season
Houses will range from 1,000 – 4,000 square feet
Recommended contractors
Large, fully treed lots
Prices starting at $36,900


Ask about our 0% financing offer for the first year!
Hurry! Phase 1 LOTS are already over 96% sold!
Opportunities for fun abound in Manitoba cottage country. All types of water activities, a wide variety of sports and a so many possibilities to interact with nature. You'll never lack for choices of recreation and you'll always have a beautiful place to come home to and relax.
Discover the Magic of Hillside Heights
There is no end to the ways you can relax and enjoy the Lake Winnipeg view lifestyle at Hillside Heights. Recreational opportunities include:
Short walk to glorious 2 kms of white sand Hillside Beach on shores of Lake Winnipeg
Convenient commute to Winnipeg and surrounding areas
Hillside Beach Store and Eatery, Birchwood Hotel, Traverse Bay corner Store, Saffie's Store and South Beach Casino nearby
Close to fuel and many grocery stores
Water activities like swimming, boating, water skiing, fishing and sailing
Family-fun surroundings with playground, festivals, events and sports amenities across the street
Nearby cycling trails, snowmobile and ATV trails and all-season recreation activities
Grand Pines Golf Course just a few minutes away
Nearby marina and boat launch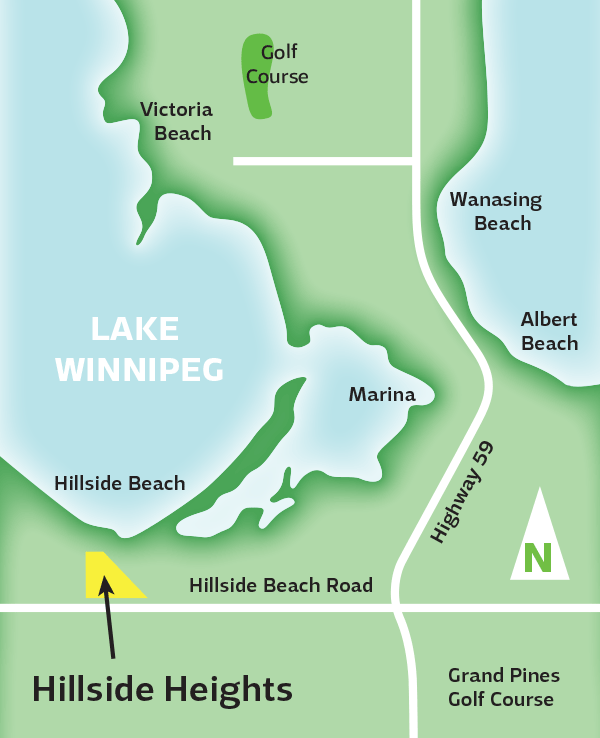 With a myriad of recreational options, beautiful natural surroundings and a short walk to the beach, this development is the perfect blend of cottage country living and city accessibility. We can't wait to give you a tour of the area and show you the many ways we can help you get the cottage of your dreams. There are only a very limited number of lots available so call today and let Hillside Heights take your lifestyle to a new level.
Lake View Living, Hillside Community Lots, A Short Walk to the Beach.
Take your lifestyle to a new level…
Contact Us Today!

Interlake Realty
Luda Kozlova | Ph: 204-997-7756
Michael Juba | Ph: 204-588-7967
interlake.mb.ca



We can't wait to give you a tour of the area and show you the many ways we can help you get the Manitoba cottage of your dreams. There are only a very limited number of lots available so get in touch today!