Hillside Heights is uniquely situated on the highest point of Hillside Beach. Yet, the lots of this exclusive cottage development are extremely well treed and very well protected from the elements.
When the wind whistles through the thick boreal forest, you are treated to a cacophony of sounds as the leaves rattle and branches touch to absorb the pressure. As the warm wind washes over you,  you sense your skin tingle.  It's a sensation that makes you feel alive. You are a part of this beautiful landscape known as the East Beaches of Lake Winnipeg.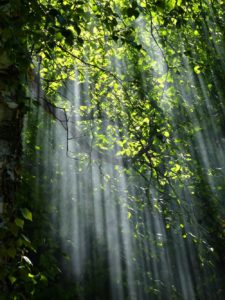 Hillside Height lot owners have the best of all worlds. Hillside Beach is just an hour away from Winnipeg – 10 minutes past Grand Beach in the heart of the eastern shores of Lake Winnipeg. Immerse yourself in all that nature has to offer.  If you are considering a new home near Victoria and Albert Beach, you need to take a close look at Hillside Heights.
May the wind always be at your back!