The Hillside Heights Show Home is nearing completion. You can see that this beautiful retreat on the east shores of Lake Winnipeg won't last long.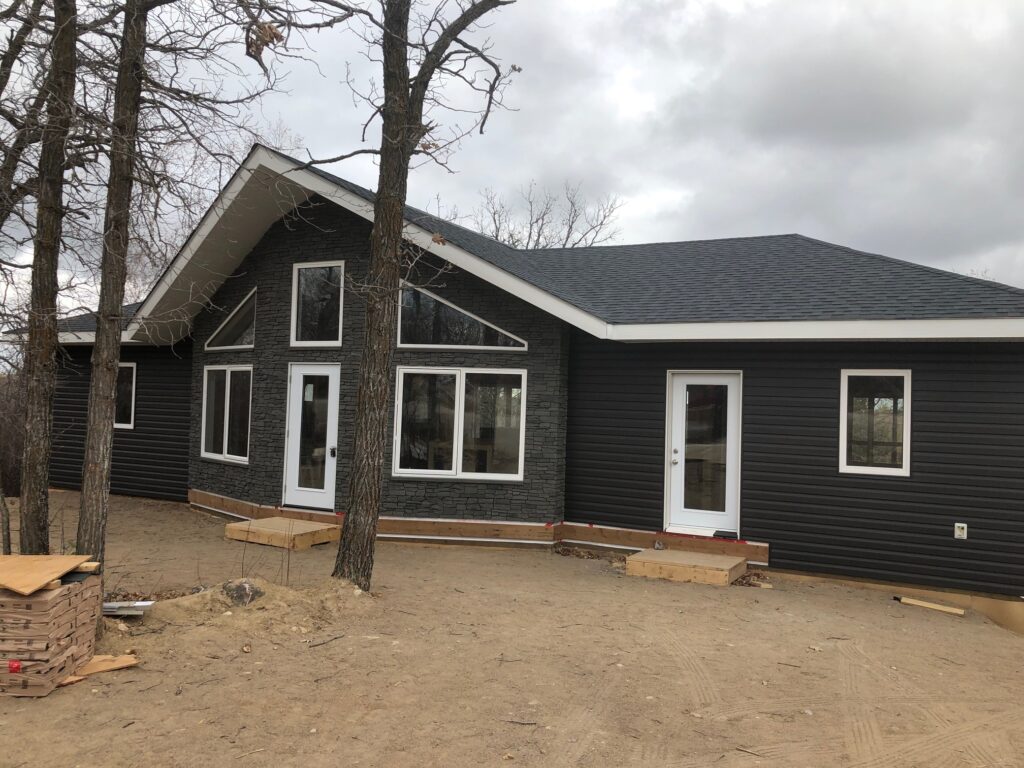 The home is meant to be sold in a condition that the owners can customize the interior to their personal tastes. The Show Home as well as all of the available cottage lots qualify for our financing offer of;
Just pay 10% down and $199 / month for the first year at NO INTEREST!
(balance of finance charges at 5% – call for details)
There is no better time than now to create the best staycation for you and your family. Manitoba's premier cottage lot is located on the highest point of Hillside Beach. The development is close to Winnipeg – just an hour north in the heart of the East Beaches. Close to Victoria, Albert, and Grand Beach, phase one of Hillside Heights is now over 40% sold.
What's stopping you from enjoying the life you deserve?